Come say hey!
---
We're always looking for laid back folks to join us in our tasting room for Spritz & Giggles! For the full Chronic experience, rally a group of friends and enjoy a bottle of wine while you play games on the patio.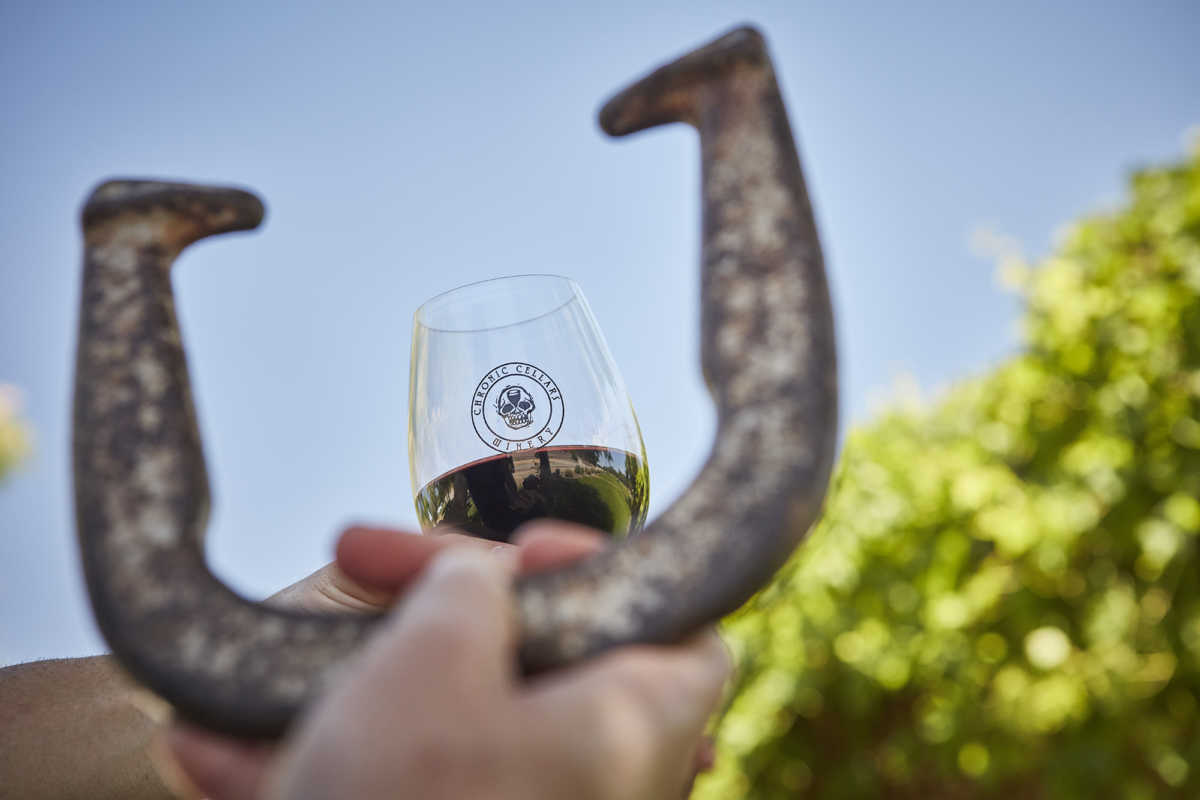 Taste hard, play hard
Our tasting room has a laid back vibe that begs for Chronic fans to relax and chill out for awhile. We have tasting bars inside and on the patio to ensure you'll never be thirsty on our watch, and our space offers no end of games to play or spaces to take over with friends.
Pool table on the front, covered patio
Cornhole and picnic tables on the back patio
Horseshoe pit on the lawn
Hurry and get here. Chronic awaits!
Hours and info
We're open daily 10:30am to 5:00pm.
Closed Thanksgiving, Christmas Eve, Christmas Day and New Year's Day
Tastings are currently available by appointment only.
Tasting fee waived for wine club members
For groups of six or more we require reservations at least 48 hours in advance. We don't want to kill your vibe, but groups without reservations may be refused service.
Standard Tasting: $20
Join us for a standing tasting as we walk you through our current lineup of favorites. We have tasting bars inside and on the patio to ensure you'll never be thirsty on our watch. This is a wine lover's hideout with no end of games to play and wines to explore!
VIP Tasting: $30
Get a taste of the Chronic VIP life! Kick back in the heart of our tasting room as your own devoted member of our Chronic Crew guides you through a lineup of our small-production wines, each paired with a unique selection of local cheeses.
To make sure you get the full VIP treatment, we ask that you make your reservation at least 72 hours in advance.
Are you a club member? All members receive one complimentary VIP tasting for up to 4 people each club release (that's twice a year!). We welcome you to invite up to 6 additional guests for $25 per person.
We love groups but please call ahead to let us know you're coming!
Make a reservation: 805-237-7848
Get to the Chronic
---
Our tasting room is located in Paso Robles on the corner of Nacimiento Lake Drive and Mustard Creek Road at 2020 Nacimiento Lake Drive.